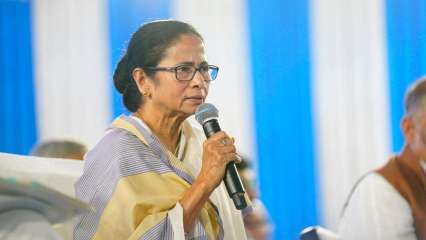 The West Bengal Chief Minister Mamata Banerjee announced a stipend of Rs 1,000 per month for Hindu priests on Monday.
"The Hindu priests had been demanding a stipend since a long time. Finally, we have decided to agree on their demands. We are going to pay a stipend of Rs.1,000. So far, 8,000 priests have enrolled themselves. More will be added to the list later," said Banerjee while addressing a press conference at the state secretariat – Nabanna.
This apart, she added that the Bengal Housing Scheme will be extended to those priests who do not own a house.
"There are many priests who are managing to conduct only one or two pujas in a month. They cannot even afford to own a house. Hence, we will be extending our Bangla Awaas Yojana to them as well," added Banerjee.
The West Bengal Chief Minister also highlighted that work on the Hindi Academy will be expedited. "We have appointed a committee for strengthening our Hindi Academy," she said.
Interestingly, this comes on a day, the ruling party in the state – Trinamool Congress announced reconstitution of it's 'Hindi Cell' ahead of 2021 assembly elections.
The Trinamool Congress appointed senior party leader Dinesh Trivedi as the President and Vivek Gupta as the Chairman of the Hindi Cell.